*You're listening to Abba and Menudo's Chiquitita*

I was a Menudo fan when I was a young teenager. I can honestly say that I am a Menudo fan once more, thanks to all the hoopla the Reencuentro made here in Puerto Rico. This little corner here is my way to pay homage to the guys and say thank you for making me feel like a teenager one more time when I went to concert in February, 1998.
Fui Fanatica de Menudo cuando era una jovencita. Puedo decir que gracias a todo el revuelo que causo El Reencuentro a principios del 1998, soy una fanatica una vez mas. Este rinconcito es mi manera de agradecerle a los muchachos todas las memorias que una vez mas vinieron a mi mente cuando fui al concierto en Febrero de 1998.
---
Click down here for:
Los 10 Mandamientos, 7 pecados capitales y el Reencuentro Nuestro
Click below for a very special section
Clickea abajo para que te enteres de una Aventura llamada:

---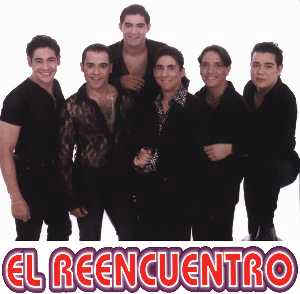 Don't they look cute!? (LOL!)
Want to join us in the coolest Reencuentro's mailing list? Click below and just follow the instructions! (The members of this mailing list are mainly Hipanics, so Spanish is the language that is more used, if you don't speak Spanish, do not let that stop you to join us!!)

¿Quieres pertenecer a la mejor lista del Reencuentro? Solo cliquea abajo y sigue las instrucciones!


Click to subscribe to amigosreencuentro
---
EL REENCUENTRO RELATED WEB SITES:

El Reencuentro on the Web (By Mildred Serrano)

El Reencuentro - 15 años después (By Taito and Bobbie)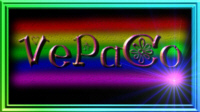 (O las aventuras de unas muchachas locas con El Reencuentro llamada VePaCo)
Por: Rossy Fossatti, Panama
El Reencuentro 1998 (By LoraJ)

Johnny Lozada y Las Rivales Complices
Por las Rivales Complices!
Por Silvia
Una aventura llamada el Reencuentro (Brasil)
Por Lara

Site Brasileiro de Miguel Cancel
Por Silvia
---
MENUDO Related sites:



---
Don't forget to sign My Guestbook
Guestbook hosted by Guestbook4free.com
I invite you to visit the rest of my homepage just click below:
This many people has visited this site since 8/2/98

Last Update: 01/11/00
By Arlene Rios, 1998.

Feel free to copy or download any graphic form this site. Give appropiate credit when due.
Disclaimer: This site has NOTHING to do with Padosa, PRPC Productions or anything related with El Reencuentro. This is just a fan page. Do not sed me email with questions about El Reencuentro because I don't know!
Nota: este site no tiene NADA que ver con El Reencuentro ni PRPC Productions, Padosa o cualquier otra compañía relacionada con El Reencuentro. Este es solo un site de una fanatica para las fanaticas.
Hosted By: RainForest Online Services